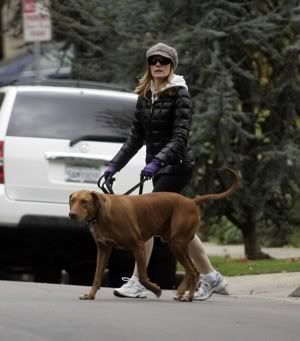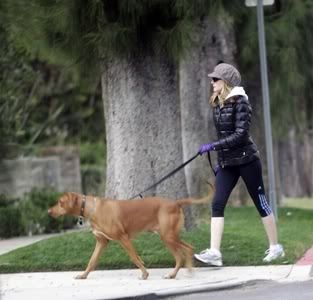 I can't stand it when I can't find info on a celebrity and their dog and such is the case with Marg, does anyone know what her dog's name is? We have other pictures on file but haven't been successful at finding info or articles where her dog is discussed.
Update: Thanks to CDW reader, Jessica, we've just been informed that Marg's dog is named Momo!
Update 2: Nope, sorry, this is NOT Momo… Momo unfortunately died in 2006, possible kidney failure… we're still trying to find out info on the dog she was photographed with above. Thanks to Scott for alerting us of the incorrect info.